Many people are facing career decisions in these difficult times; either due to retrenchment or business challenges. Or you may be wondering if you should make a career change due to feeling stuck in your current role or situation.
Before deciding to look for a career change or to pivot to a new industry, company, or role, here are some steps to consider.
Step 1: Get to Know Yourself – Take a self-assessment.
I was retrenched earlier this year and the first thing I did was a self-assessment to make sure I understood my strengths and weaknesses and what motivates me. I did the Enneagram assessment, but you could do Myers Briggs, Hogan, or any number of free tests that are available online.
The important thing is to increase your self-awareness. Using these insights, you can evaluate where you are currently and where you would like to be in the future. In my case, it helped me to decide to start my own company, after many years in the corporate world. This may not be the answer in your case. Instead, it may help you to decide to make the most of the role you are in, or it may confirm that you need to pivot to something new and exciting.
For me, career change is less about looking for available jobs out there, and more about understanding what the perfect role is for you, and then going to find suitable companies or clients that could benefit from what you have to offer.
Step 2: Prepare your CV & update your LinkedIn profile
If you decide to look for a new role, the next step is to prepare your CV. Your CV should tell your story. Be honest and consistent in recording your past and be clear about what you want in the future. It should be succinct in terms of what it is you are looking for and the value that you can bring.
Similarly, update your LinkedIn profile to accurately and positively reflect who you are. Include:
A good professional photo & add a background photo
A one-line summary of who you are and what you do, this is your headline
In the ABOUT section, summarise your most relevant experience and key skills that represent you as a professional.
Key skills should reflect the top 3-5 skills in the areas that you want to work. If being a call center agent is not the area you want to continue working in, don't make that your top skill.
Recommendations – ask people to write a recommendation for you. This is a key lesson for everyone – create a legacy where you are able to ask colleagues and clients for recommendations.
Expand your network – You need to have 500+ contacts to be visible on LinkedIn.
Recruiters, clients & possible business partners, or associates will Google you. What will they find? LinkedIn must reflect a professional & succinct impression of who you are to get into the conversation.
Step 3: Leverage your network
It is a lot easier to get a job through someone you know, so it is important to evaluate your network and reach out to people internally or externally that can assist in helping you to find the desired role. It takes courage, so you will need to be creative and brave. The easiest way to network is through the social connections on platforms like LinkedIn, but expand your thinking and consider people who might not be active in your network today, but with some cultivation could be added. Reach out to say HI, not to ask them for help only, but also to connect on a human level.
Step 4: Prepare for the interview
Interviews can be daunting. However, if you are well prepared, it can be a good experience and it is an opportunity for both your interviewer and yourself to establish whether you are the best person for the job and whether this is the right role for you.
Like with your CV, you need to be honest and clear about your ambitions, strengths, and weaknesses and most of all be able to articulate the value you have to offer. Prepare by researching the company and have a few questions to ask about the content you couldn't find on the web. Asking questions like "what do you do here?" is definitely not a good choice, but asking "who is your ideal client?" or "what type of people tend to thrive in this company?" open a conversation that will help you identify if this is a good fit.
Conclusion:
So whether you decide to stay in your current role and make the most of it, look for a new role or set up as an entrepreneur, make sure that it is true to your values and personality strengths. Lastly you need to feel both challenged and supported to grow, and gain satisfaction out of your career.
Some books I find helpful are:
"What Colour is your Parachute?" By Richard Nelson Bolles
"Pivot" by Jenny Blake
About the Author:
Ocea Garriock is passionate about helping others rise to their full potential. She has a special focus on empowering, coaching and mentoring others.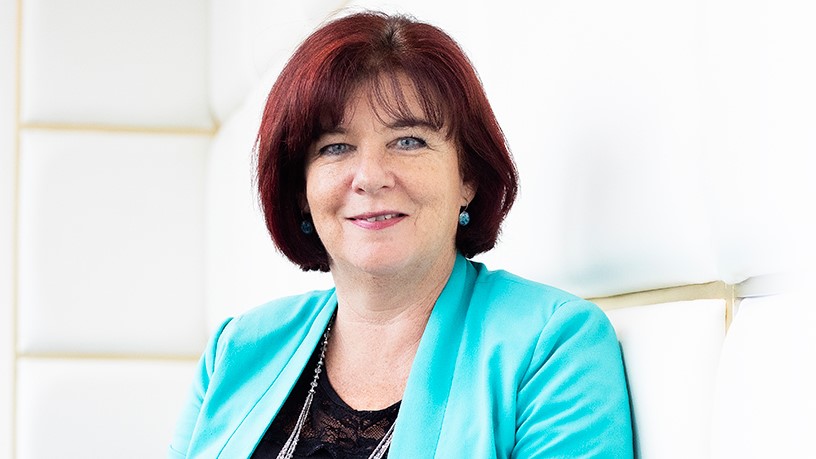 Ocea has a strong corporate background having spent over 30 years at IBM, Oracle and Strategic Solution Architects where she fulfilled many roles from Technical specialist through to Technical Director roles. She has motivated and led many large high-performance teams to success.
With a deep background in Database Management and Analytics, Ocea has helped many clients to gain insights from their data for competitive advantage. She recently spent 3 years in Singapore assisting in the development of a start-up in Analytics and Governance.
With a deep-rooted passion for women enablement and growth, Ocea has proven through several leadership and empowerment roles, that a positive attitude, emotional intelligence and authenticity fosters a sense of purpose amongst teams and peers. Ocea has done public speaking at many conferences and regularly hosts and facilitates round tables and events.
She holds a BSc in Computer Science from University of Kwa-zulu Natal.
Contact Ocea to coach you through your career transition: ocea@phoenixempowering.co.za