In 2017 I was faced with a choice: Comfort or Courage. I had the choice to leave my safe and comfortable corporate life or fight to stay in a company that had other plans. I was asked the following question by my mentor, friend, uber-coach and ex-manager Lorraine Farah: What is the most courageous thing you could do? I didn't have to think very hard to Choose Courage! Courage is one of my foundational values and it continues to challenge me every day.
2020 took Courage
2020 has been no exception. In fact, the previous 2 years were really good practice for what 2020 threw at me. When I made the jump from long-term corporate into solopreneurship and then entrepreneurship the learning curve was so steep that I had to hold on for dear life, lest I slip right off. I don't come from a family of business owners, or have entrepreneurship running through my blood. I didn't leave school with a burning desire to be my own boss.
Quite the opposite actually: I enjoyed corporate life and I think I was a pretty great employee! I love responsibility but had no great desire to run the company or aggressively move into a seat of power. I like to make a difference. I like to see people's faces light up when a concept lands or they have a B.F.O. (blinding flash of the obvious). I love connecting with people, inspiring them, helping them move through tough stuff towards a brighter future. But I had long been told: You have what it takes to do your own thing… and in 2017 I got the push into taking the step into courage that I needed.
If you want to grow: Become an Entrepreneur
No one who is in the world of entrepreneurship (building a business for more than just themselves) or solopreneurship (selling their own products or services, and essentially employing themself) will say it is easy. Every day requires tremendous truck-loads of resilience & courage. Resilience because despite obstacles, you have to keep rising up. Despite set-backs you have to get back on the wagon and try again. Courage because building a business pushes you way outside your comfort zone and it is fear that traps you within it.
This year, I have needed courage to start things without having a clue about whether they would work or not. This resulted in us hosting 50+ Free Virtual Connects since early April, with a host of wonderful facilitators & guests from all over the world. Courage to start a company LinkedIn page and relentlessly working to create value and build a community. (We celebrated a thousand followers recently  & added Facebook, Insta and Twitter to our social media presence). Courage to start a "tribe", a community of partners and associates who are aligned to our Inspired Leadership purpose: Better Leaders make Better People and our methodology and approach; and who behave in a values-aligned way: sharing, contributing, connecting. (We are now active in 6 countries). Courage to write a blog that is personal & vulnerable! Courage to adopt & learn various new business development and CRM tools and approaches. Courage to learn the language of marketing that up to this point has been about as familiar to me as Chinese! Courage to admit that! And I have needed Courage to let go and let other people (who are wildly skilled) do things.
I have also been challenged to celebrate success and accomplishments, not just relentlessly focus on closing the gap between today and where we need to be. My end-of-year growth (prodded by participating in a Virtual Connect) has included developing a new Friday Ritual to write down accomplishments from the week. This isn't a reverse to-do list, but more a moment to stop and say: "Well done me, you did well. You can take a break for the weekend now. We can start again on Monday."
How do I cultivate courage?
Perspective matters.
To take risks or try new things might seem like a huge step, but really, is it?? In the grand scheme of things will anyone care if this fails in a week's time? In a month's time? In a year from now? As I have prodded and encouraged our team to take leaps into the unknown, I have regularly had to remind them & myself: The consequence of failure, in this case, is very limited! Relax!
Motivation matters.
Why am I doing what I am doing? Why am I trying different approaches? Why am I publishing another video/blog/article/post? I am not trying to sell people stuff they don't need or want. I am trying to give people access to life-changing learning packaged in a unique and holistic approach, which they won't know about if I don't tell them. Getting my head around business development & ultimately sales have been a big deal. It continues to be a mountain to climb, one where I need to push and be pushed. But we can't change the world from a place of comfort:
IF YOU DON'T TRY TO CREATE THE FUTURE YOU WANT, YOU MUST ENDURE THE FUTURE YOU GET. 
Rest matters.
Courage, like self-control, takes enormous amounts of mental and emotional energy. You can't keep it up forever. You need to replenish and feed your soul, build reserves. Although this year we have worked harder than ever before (it seems), I believe passionately in balance, breaks, and the sabbath. After a certain point, you get diminishing returns for longer hours and more work. Weekends are precious times. Sundays are important days of rest, refocus, perspective, and replenishment. Whilst financial success requires massive commitment, for me, success includes: Joy, Connection, Laughter & Peace.
As you end the year, I hope you get a chance to reflect. Where have you chosen Courage over Comfort? Would love to hear your story. Contribute to the conversation by following #2020tookCourage.
If you haven't yet downloaded our Gift to help you and your team reflect, please do so HERE.
About the Author: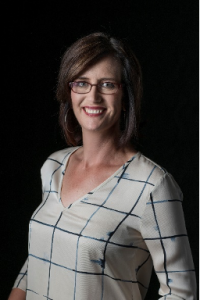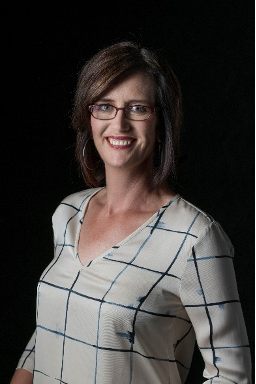 Angela de Longchamps is the founder and CEO of Inspired Leadership. She started her first business Tandem Learning and Leadership Solutions as a solopreneur and when "inspired" to build Inspired Leadership, she did that too. She has worked remotely for many years, traveled extensively internationally, and facilitated virtually for well over a decade. She created Inspired Leadership pre-COVID, but the design and deployment suit our current challenges and limitations perfectly. She is a dedicated mother of 3 teenagers, wife to one long-suffering husband with who she shares an office & a determined cyclist. Check out her video's Lessons from the Bike for lessons in leadership from the back of a bicycle.