Below are two tools that we are offering you as FREE downloads – just click on the buttons below:

CREATE A TEAM CULTURE THAT PROMOTES WELLBEING,
ACCOUNTABILITY & PERFORMANCE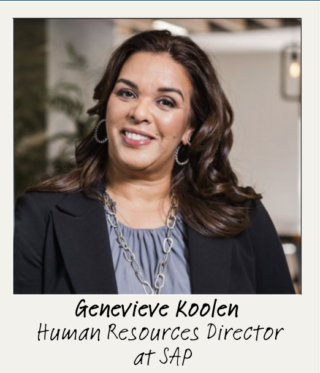 Genevieve was appointed HRD for SAP Africa in June 2019. She moved here after a successful stint as CHRO of Neotel where she quickly established herself as a key member of the Executive Committee and Leadership team.
She is first and foremost a business leader who is experienced in operating across strategic and tactical areas of the business to implement imperatives to drive growth and sustainability of the business.
Prior to joining Corporate, Genevieve spend almost 20 years in Management Consulting honing her skills as a strategic implementer on various projects, programmes and initiatives in large scale organisations, industries and sectors.
She is also an experienced Human Resources Specialist who focuses on all aspects of Human Asset Management, including organisational re-structuring, organisational design, policy design and implementation and all other aspects of practical HR administration. Genevieve is an Industrial psychologist by training.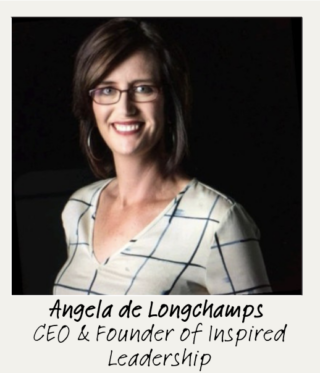 Angela de Longchamps is the founder and lead designer of Inspired Leadership. These highly impactful blended learning journeys help both managers and high potential talent learn the skills to lead and influence others. The Manager to Leader journey has recently been fully completed with the last path focused on Creating a Culture of Wellbeing. Angela's passion for equipping managers with practical skills and tools to use in the workplace using a learning method that solves the problems she experienced in her 20 years big international corporate experience. Angela's practical wisdom and deep experience designing leadership development learning as well as her content knowledge on wellbeing make her insights on this subject relevant and accessible to HR and Leaders worldwide.
Karen is the Global Head of Mental Health & Well-being at ERM. As an individual and group psychotherapist, she has a depth of both clinical and teaching experience in psycho-social risk, personal development and Diversity Equity Inclusion and Belonging. Karen has been responsible for developing and rolling out successful coaching programmes and a series of accelerated development programmes to equip individuals to be better positioned for entering senior leadership roles within ERM. In doing so, Karen has taken the role of lead facilitator, covering a wide range of topics such as organizational development and change, human-centric leadership, emotional intelligence and resilience. During the Covid 19 pandemic, Karen was responsible for leading ERM's internal focus on the health and welfare of its employees, developing and delivering workshops globally for line managers to help raise awareness of the importance of mental health in the workplace and designing a 10-week Mental Health Champion programme for the business, covering topics such as burnout, anxiety and depression. Karen has recently developed a leadership program, which is grounded in contemporary research from the fields of inter-personal neurobiology and neuroscience, and highlights how organizations can maximize opportunities for wellbeing to drive safety performance by integrating it into their business strategy. Building wellbeing into day-to-day work itself, takes an organization's focus from short term interventions to support individuals, to more sustainable interventions that address overall worker wellbeing throughout the organization at large.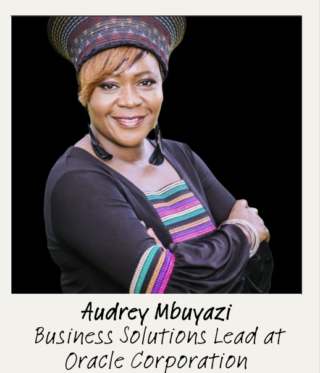 Audrey has worked extensively on business and technology implementations as well as training projects for large corporations and private enterprises for the past 19 years. Audrey has identified and delivered sustainable digital improvements for global clients in the financial services, telecommunications, utilities, education, government and mining industries whilst working as a systems Solution Architect and Systems Auditor for organisations implementing business applications systems specifically Oracle applications. Audrey's passion is skills development.
Audrey is a results oriented, business solution focused, team player with international classroom and Live Virtual Classroom (LVC) training, business and project management experience.
Audrey's skill as a motivational public speaker has made her a preferred presenter for pre-sales demonstrations with many Oracle Partners. During her systems training career she has not only trained individuals from various organisations but helped to re-skill whole IT departments moving them from one technology offering into an Oracle Practice. She has conducted several IT Boot-camps which resulted in certified consultants. Audrey is passionate about education and skills development.