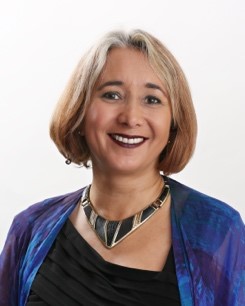 Lorraine Farah
Lorraine is an accredited executive organizational coach who has enabled, facilitated and coached leaders and executives throughout her career, whilst simultaneously leading large global teams in Retail, Banking and IT Industries.  
With a business commercial background, she coaches executives and leaders, develops and facilitates leadership and culture interventions in small and large organisations and Not For Profits.  She brings passion, energy, and expertise into a wide range of areas. Motivated to inspire and bringing impact to leaders at all levels, Lorraine is passionate and dedicated to the progression of women in leadership.
Professional Background
Lorraine has coached and facilitated leaders and executives for decades and led large global teams within Global Learning, Human Resources and Organisational Development. Lorraine brings 20 years' experience with IBM working internationally in senior human resources, global leadership development, leadership facilitation and global learning   and 13 years  within Westpac in commercial banking, senior human resource, and Organisation Development roles. With a blend of a strong business commercial background in finance and  functional leadership experience in large multi national companies, she manages ambiguity and complex matrix environments with ease.
Lorraine brings deep listening skills, trust building and intuitive judgment. With the ability to see the big picture and at the same time grasp the details, she has a humansitic approach and empathy enabling inquiry and reflection. Lorraine is an experienced leadership facilitator having led large transformation programs in Americas, London & Central Europe, South Africa, India, Japan, China, Dubai, Singapore, Latin America and Australia/NZ, she is culturally adept and flexible to different environments.