It is finally here: Year-End.  In this Community News, we give you updates and some lessons learned from the Inspired Leadership Community. The Community is comprised of certified Partners & Facilitators, as well as Associates who are actively involved in building the Community & interested people who are still getting to know us and may join us in time! If you are none of the above, please unsubscribe! The client-oriented newsletter for December you can find HERE.
Inspired Leadership Facilitator feedback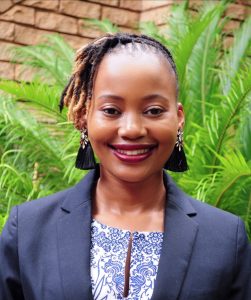 By Nobandla Gobodo
I have been facilitating the Emerging Leaders Journey for a new client. This has been new to me and to them, so a double learning curve. The Facilitator Certification was extremely helpful to position the role of the facilitator in a Journey & orient around the resources. It is quite different from anything I have done before, so I have had to learn a new approach to facilitation and also working entirely over ZOOM has been a challenge for me. However, I have had great support from Inspired Leadership and the material in the Facilitator Knowledge Base is excellent.
From the first facilitator lead session I could tell that the learners were amazed by the 270 feedback and what others had to say about them. They saw areas of development, others were inspired by the feedback, while others had to cast their nets a bit wider to get unbiased feedback.
The second session (after the module on emotional intelligence) revealed learners who realized that self- control needs to be developed further and that this is at the core of development.
I can tell that they are learning a lot about themselves and the reflection journal is making them see areas they need to & want to improve on.
The learner feedback gathered through the digital tool, from the end of Module 1 and 2 included:
As an introduction to the course, I think it was the right balance between informative and demanding with regards to time and thought processes. – Sasha
I think the module is well designed to cater to a variety of people and learning preferences. – Confidence
The module has been extremely helpful. I enjoyed it thoroughly. Everything has been perfect!!! – Jonty
The module is well structured and comprised a lot of very useful and thought-provoking content. – Sibusiso
I really enjoyed this module – Sasha
This was a good learning experience. – Sinquobile
The tool really does do a lot of the work, and it is up to me to build relationships, encourage learners to reflect and apply what they learn and engage managers in the learning process.
A very different approach – but I can see the impact.
Community development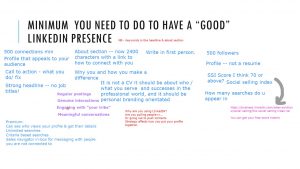 Part of being in a Community is about sharing learnings, asking for help and sharing top tips and tools. We had a fabulous Think Tank aimed at sharing what we have each learned about the use of LinkedIn as a platform. Community members shared resources, people they follow who help, great webinars, etc.
As a community, we also get to share and repurpose content that we are developing so that it gets maximum exposure. When you read our blogs, you will see that they are written by various Partners and Associates. In addition through our social channels, we can shine the light on each other and help each other build traction in a non-competing way, as we are working in different markets and with different industries.
Check out Thoughts and Tips on Great Leadership, by Channel Partner Steven Howard & the Virtual Fatigue article by Channel Partner April Qureshi
End of year reflection
I think gratitude is an important part of this year…. we need to focus on what we have, what we did, what we enjoyed, not just on what we missed out on & lost. As part of that, we created a year-end reflection experience for teams. It needed to be guided and initiated by a courageous leader, but we put the pack together with facilitator notes to make it as easy as possible. As a community, we re-shared and re-used this gift and were able to open conversations and create value across multiple clients.
For ourselves, we used the Reflection Exercise as a close-out for the year. As a bunch of facilitators and coaches, we are mostly the ones ASKING the questions and for just a few moments, we took the time to listen to each other and pause for a moment to celebrate successes, learnings, disappointments, and just be good listeners for each other.
The last blog for the year helped us all to think about the difference between being tired and being depleted. If you are wondering how come you are sleeping well but still feel exhausted… you might be emotionally depleted. Watch the VLOG or read the blog here.
Virtual Connects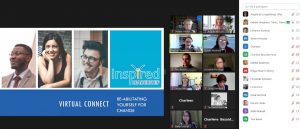 We started Virtual Connects in response to the sudden Lockdown in early April. We subsequently facilitated over 50 sessions with as many subjects. These are conversations and real facilitated experiences. They were never going to be webinars (hence the #notawebinar) and have created a space for connection within our community, and also across the world, with some regular participants being massive advocates.
One of our regular participants shared her thanks: I'm so grateful for you and your inspiring initiative. Inspired Leadership Development. All the learning experiences from virtual connects have made a great, positive impact in my life…. Very few of us knew anyone in Nepal prior to launching Virtual Connects, but now we do! Quite a few!
The world certainly has become smaller and whilst this year has had its challenges, it has also been a massive opportunity to grow and learn without being confined by traditional practices and routines. We have loved the guests who have joined us & been grateful for the time and energy they have shared with our participants.
2021 will see a shift in how frequently we provide virtual connects, but as we face another year that promises to be much the same as 2020, we look forward to growing our facilitator team and creating greater impact.
Channel Partner Certification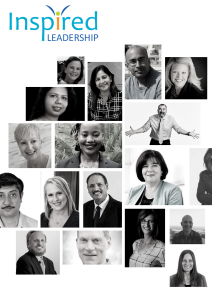 Are you ready to join our team as a Channel Partner? If you are, click HERE to access the Digital and self-paced Certification Path.
If you are keen to know what is contained inside the Certification path, check out this video walk-through.
The 2020 Introductory Pricing for the Digital Certification Path (Channel Partner and Facilitator) will be reviewed in 2021, so if you are keen to certify, but not sure if the timing is right for you please take advantage of the 2020 pricing whilst it lasts.
If you would like to join in on the Community Activities, and take a more active role in Inspired Leadership, reach out and let's explore. angela.del@inspiredleadership.world OR book time with me: https://calendly.com/angela-del_inspiredleadership